Fox Performance Elite Series 2.5 Front Shock Set for Tacoma
SKU
Fox Performance Elite Series 2.5 Front Shock Set for Tacoma
Fox Performance Elite Series 2.5 Front Shock Set for 2nd & 3rd Gen Toyota Tacoma (2005-2023)
Fox Performance Elite shocks improve the stock Tacoma platform by eliminating the vehicle's forward rake, providing a level ride height without hindering droop travel while also increasing the suspension articulation of your truck.
Type III anodization prevents corrosion and wear of the 2.5-inch aluminum bodies, and external reservoirs efficiently dissipate heat by increasing internal oil capacity. Cooler shocks work better and longer. The reservoirs feature Dual Speed Compression (DSC) adjusters; strategically mounted to eliminate interference with aggressive tires at full lock.
Quickly adapt your shocks for load, environment, and driving style using the DSC adjusters as the high-flow piston manages stability through all types of terrain. FOX shocks are designed and engineered to support the damping of your rig and its variety of aftermarket accessories with the presumption you're traveling deep off the grid. Realize the potential of your Tacoma on the next adventure.
FOX Performance Elite Series 2.5 shocks provide the versatility required to float over rough terrain without feeling disconnected and improve on-road manners while you remain comfortable and in control.
Your choice of shocks for 1" Lift (Fox 883-06-177) or 1-2" Lift (Fox 883-06-178).
NOTE: FOX-883-06-178 requires aftermarket UCAs. Will not work with stock UCAs.
AVAILABLE OPTIONS:
FOX-883-06-177 - Fox Performance Elite Series 2.5 Front Shock Set for 2nd & 3rd Gen Toyota Tacoma (2005-2023) - 1 inch
FOX-883-06-178 - Fox Performance Elite Series 2.5 Front Shock Set for 2nd & 3rd Gen Toyota Tacoma (2005-2023) - 1 to 2 inch
WARNING - Cancer and Reproductive Harm - www.P65Warnings.ca.gov
2.5" impact-extruded and CNC machined 6061-T6 Type III anodized aluminum body.
Application-specific springs.
7/8" hard chrome-plated steel shaft.
Vehicle-specific valving to maximize performance.
Redundant sealing pack system: main seal, wiper seal, & scraper seal.
2.5" smooth bore and honed seamless alloy reservoir with Dual Speed Compression (DSC) adjuster.
Top Mount: OEM
Bottom Mount: Eyelet
Set of (2) Rear Shocks
FOX-883-06-177 (1" Lift)
Extended Length = 21.37"
Compressed Length = 16.64"
Travel = 4.73"
FOX-883-06-178 (1-2" Lift)
Extended Length = 21.87"
Compressed Length = 16.64"
Travel = 5.23"
NOTE: FOX-883-06-178 requires aftermarket UCAs. Will not work with stock UCAs.
TOYOTA TACOMA - Prerunner & 4WD Only
(2005-2023)

2005 Toyota Tacoma
2006 Toyota Tacoma
2007 Toyota Tacoma
2008 Toyota Tacoma
2009 Toyota Tacoma
2010 Toyota Tacoma
2011 Toyota Tacoma
2012 Toyota Tacoma
2013 Toyota Tacoma
2014 Toyota Tacoma
2015 Toyota Tacoma
2016 Toyota Tacoma
2017 Toyota Tacoma
2018 Toyota Tacoma
2019 Toyota Tacoma
2020 Toyota Tacoma
2021 Toyota Tacoma
2022 Toyota Tacoma
2023 Toyota Tacoma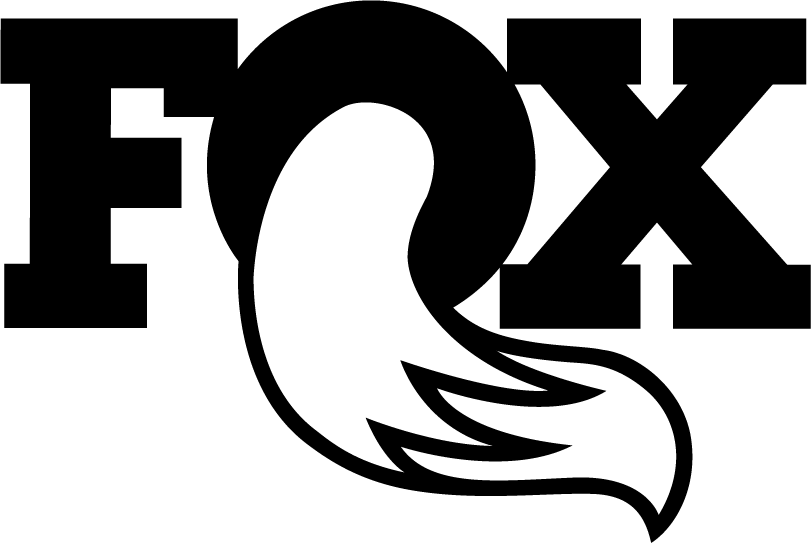 FOX LIMITED WARRANTY
FOX Factory, Inc., a California corporation having offices at 130 Hangar Way, Watsonville, CA 95076 ("FOX"), makes the following LIMITED WARRANTY with respect to its suspension products:
LIMITED ONE (1) YEAR WARRANTY ON SUSPENSION PRODUCTS
Subject to the limitations, terms and conditions hereof, FOX warrants, to the original retail owner of each new FOX suspension product, that the FOX suspension product, when new, is free from defects in materials and workmanship. Unless otherwise required by law, this warranty expires one (1) year from the date of the original FOX suspension product retail purchase from an authorized FOX dealer or from a FOX authorized Original Equipment Manufacturer where FOX suspension is included as original equipment on a purchased vehicle. If law requires a warranty duration of greater than one (1) year, then, subject to the other provisions hereof, this warranty will expire at the end of the minimum warranty period required by such law.
TERMS OF WARRANTY
This warranty is conditioned on the FOX suspension product being operated under normal conditions and properly maintained as specified by FOX. This warranty is only applicable to FOX suspensions purchased new from an authorized FOX source and is made only to the original retail owner of the new FOX suspension product and is not transferable to subsequent owners. This warranty is void if the FOX suspension product is subjected to abuse, neglect, improper or unauthorized repair, improper or unauthorized service or maintenance, alteration, modification, accident or other abnormal, excessive, or improper use.
Should it be determined by FOX in its sole and final discretion, that a FOX suspension product is covered by this warranty, it will be repaired or replaced, by a comparable model, at FOX's sole option, which will be conclusive and binding. THIS IS THE EXCLUSIVE REMEDY UNDER THIS WARRANTY. ANY AND ALL OTHER REMEDIES AND DAMAGES THAT MAY OTHERWISE BE APPLICABLE ARE EXCLUDED, INCLUDING, BUT NOT LIMITED TO, INCIDENTAL OR CONSEQUENTIAL DAMAGES OR PUNATIVE DAMAGES.
This limited warranty does not apply to normal wear and tear, malfunctions or failures that result from abuse, improper assembly, neglect, alteration, improper maintenance, crash, misuse or collision. This limited warranty gives the consumer specific legal rights. The consumer may also have other legal rights which vary from state to state or country to country. Some states and countries do not allow the exclusion or limitation of incidental or consequential damages or warranties, and if dictated by law the above limitations or exclusions may not apply to you. If it is determined by a court of competent jurisdiction that a certain provision of this limited warranty does not apply, such determination shall not affect any other provision of this limited warranty and all other provisions shall remain in full effect.
THIS IS THE ONLY WARRANTY MADE BY FOX ON ITS SUSPENSION PRODUCTS AND COMPONENTS, AND THERE ARE NO WARRANTIES WHICH EXTEND BEYOND THE DESCRIPTION HEREIN. ANY WARRANTIES THAT MAY OTHERWISE BE IMPLIED BY LAW INCLUDING, BUT NOT LIMITED TO, ANY IMPLIED WARRANTY OF MERCHANTABILITY OR FITNESS FOR A PARTICULAR PURPOSE ARE EXCLUDED.